Well, you've seen one post about Board and Batten wainscoating, you've seen them all, huh? It's enough to make you bored and batty I tell ya! Okay, so I am no different but I have to share our finished Board and Batten dining room. Why, you might ask? I'll tell ya why. It might be 'easy' but it is H.A.R.D. I mean, yeah. When every. single. wall. in the room is not level. Just sayin'...
Looks pretty easy peasy, huh?
But my husband and I. We did it. Yup. We're done. And, we're still married!
A quick little before. And yes, the pictures are crooked!
To read more about our dining room makeover, click here.
Linking up this week to: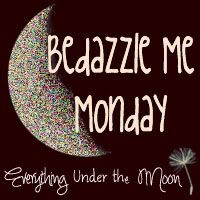 Every day is Party Day!